Homeopathy Digital Library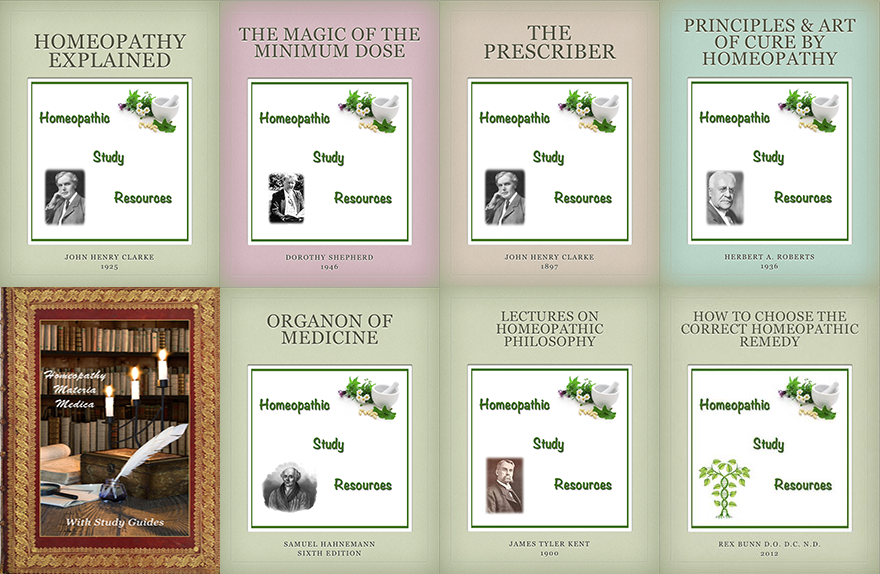 Our complete inventory of Homeopathic Referance works in one package
Nine complete books in all, each in multiple formats (Epub, Mobi and PDF). A total of 27 separate files, downloadable in a single ZIP file.
We have completely reformatted the books to make them accessible on a wide range of digital devices, including Kindle, iPad, iPhone, Sony eReader and many more.  
Each book comes in three separate formats:
MOBI (for Kindle & MobiPocket readers),
EPUB (for Sony eReader, iPad, iPhone, ipod touch, Nook, Kobo etc.)
PDF (for computer, printing etc.)
For more information on individual items in the package, visit our eBooks page
All books include a comprehensive navigation system, which means you can rapidly access different parts of the document, without having to scroll through from the beginning.
All versions are included in a single zip file. Price: $25.00 (USD)
Clicking on the "Add to Cart" Button will add the item to your shopping cart. When you have finished shopping, click on the "Checkout" button to complete your purchase*
*your PayPal payment will be made via 42 South Productions.