Many people have found homoeopathic remedies to be safe and effective and want to know more, keen to take responsibility and participate in their own healing. Colin Griffith's book provides the information required with authoritative and comprehensive, yet accessible information, explaining how homoeopathic remedies work, which treatments work for which ailments and when professional advice must be sought.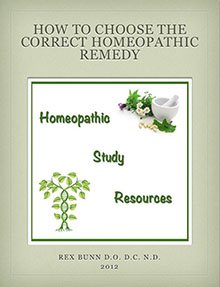 How to Choose the Correct Homeopathic Remedy.
This book presents a detailed guide as to the best method of selecting the correct Homeopathic Remedy, in accordance with the classical approach to Homeopathy as established by its founder, Samuel Hahnemann. It draws on the expertise of past masters of the Homeopathic tradition, including Noel Puddephatt, Herbert Roberts, M.D., and R. G. Miller, M.B. The book provides an accessible, comprehensive resource for the student of Homeopathy, as well as the established practitioner
Homeopathy A-Z
Dana Ullman, M.P.H., one of the leading spokespersons for homeopathic medicine, brings you a comprehensive, user-friendly guidebook that shows you how to use homeopathy to help heal common ailments. Numerous conditions—from allergies to warts—are discussed, along with the key remedies to consider for each one. You'll find this book useful whether you're completely new to homeopathy or an experienced practitioner of this wonderful method of natural healing!